When his rent went up to just $33 less than his entire monthly income, Jeff  joined the ranks of our city's chronically homeless.
For the next 14 months, he made his home in a tent in the woods.  He didn't know what else to do.  He couldn't afford market rent on his disability income, and the waiting lists were so long to get into subsidized housing for seniors or individuals with disabilities.
"I was scared a lot of the time. In the summer, I kept losing weight. I've been robbed several times. I didn't have anywhere else to go," Jeff recalls.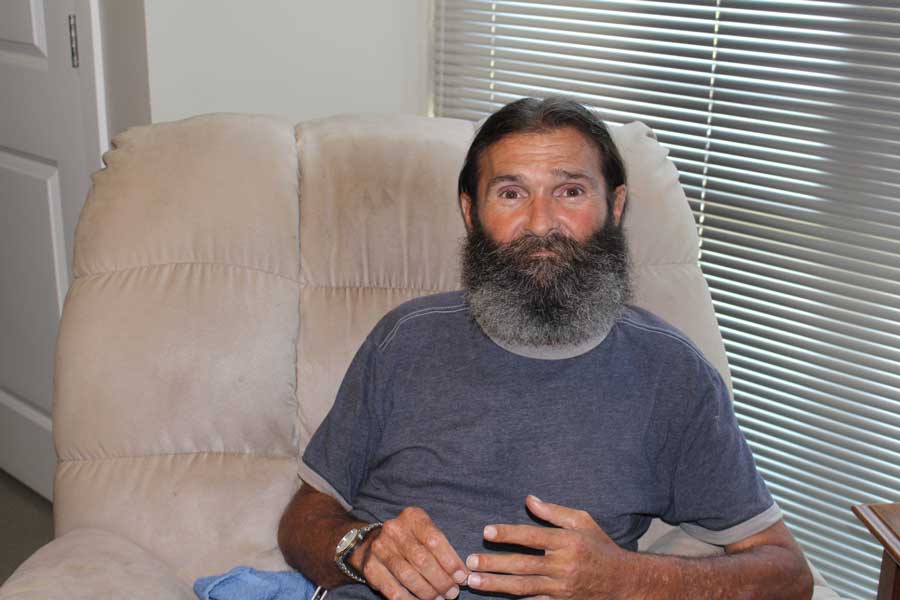 He is one of 350 chronically homeless men and women who has achieved housing as part of our city's Housing First initiative. The collaboration brings together agencies like Urban Ministry Center, who specialize in helping the homeless, with other organizations like Crisis Assistance Ministry, to remove the barriers to permanent housing for some of our community's most vulnerable neighbors.
Jeff's transition back into stable housing is thanks to many:
Caseworkers with Urban Ministry Center assisted him in locating an apartment he could afford with supportive services to ease the transition.
Donors like you assisted with move-in deposits and donated a bed and furniture to create a home.
Volunteers helped load and transport furniture and essentials to his new apartment.
For Jeff, the initiative means he will have a safe place to recover from upcoming surgery. "Now, I'll have a place to store my medicine and it will be there when I come back," he says.  "I can take a shower whenever I want, too. That's something you don't get to do when you're out there."
Tonight, he can't wait to just pop open a cold soda and watch the news.
Thanks to you, Jeff  has found his way home again.