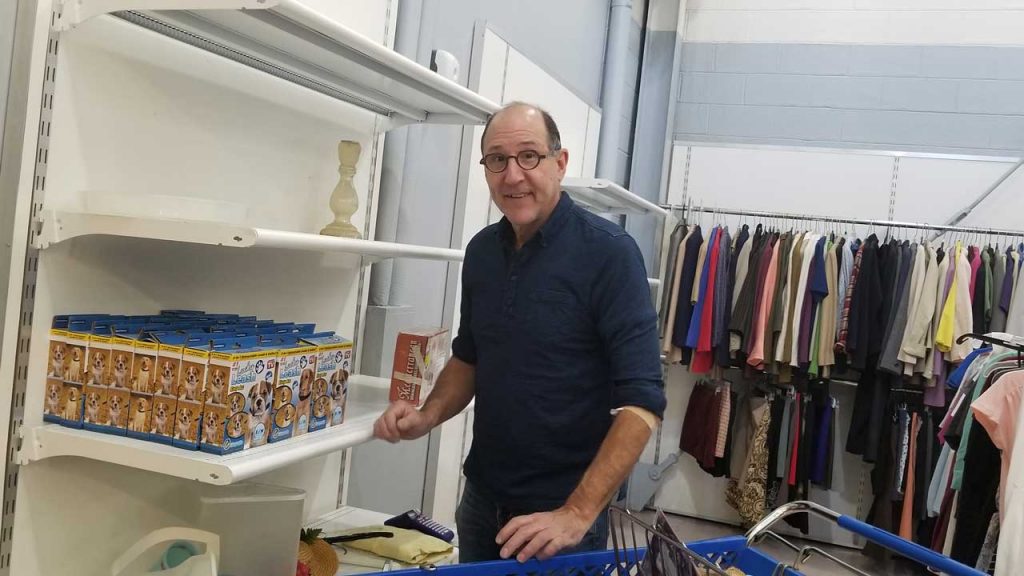 Chuck Barger is a long time friend of Crisis Assistance Ministry and the families served here. As managing owner of initial SouthEnd Common Market, his team regularly collected unique coins and currency from the deli's patrons and turned them into financial donations to help our neighbors on the edge of homelessness.
When it came time to retire from that daily labor of love, he looked for a new way to use his retail skills to help the community. Before long, he and a friend were spending every Monday stocking Crisis Assistance Ministry's Free Store with donated items for individuals and families who shop here free-of-charge.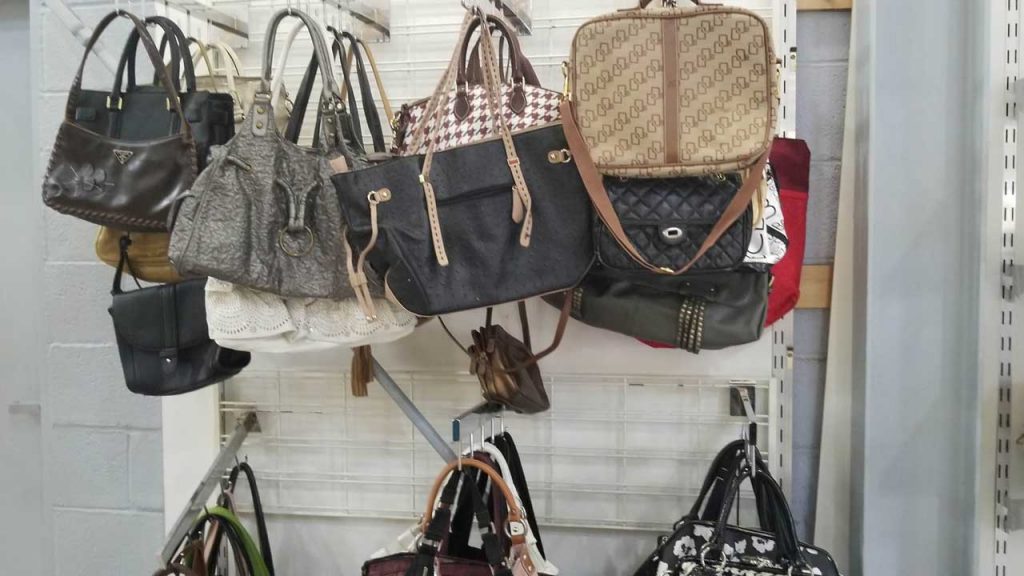 Sometimes, they artfully arrange donated handbags, backpacks, and totebags. Other days, the shoe racks slowly fill with colorful offerings in all sizes and shapes. He is a specialist at arranging the household goods section so it looks just like any store in town.
Recently recognized as Volunteer of the Month for his enthusiasm and dedication, he says it doesn't even feel like a job — more like "playtime" — except others will get the benefit of his efforts.
"It feels good," Chuck says, "to know Moms, Dads, even individuals experiencing homelessness, will find what they need the next day when the store opens."
Volunteer opportunities are always available to help inspect and prepare donations for shoppers or to assist in the Free Store with merchandising.