By Hana Newnam
Poverty seems to be a dirty and taboo word around the country, but especially in Charlotte. Everyone knows it exists, but they pretend not to see the starving man on the corner of Trade and Tryon or the exhausted woman trying to lay down for a bit on an uptown bench which has a bar placed oh-so-conveniently in the middle to stop her from doing just that. Ignoring these people is a lot easier when you have the mentality that those living in poverty are "lazy" and should "just get a job." But poverty doesn't always have easy answers. In fact, it happens to ordinary people who have had a "perfect storm" of hardships or traumas.
Recently, I had the privilege to join four customer advocates and nearly a dozen other interns for a truthful chat about poverty in Charlotte. The discussion began with a reflection on Gene Nichol's Faces of Poverty in North Carolina and then moved into the customer advocates sharing their real and heart-breaking stories.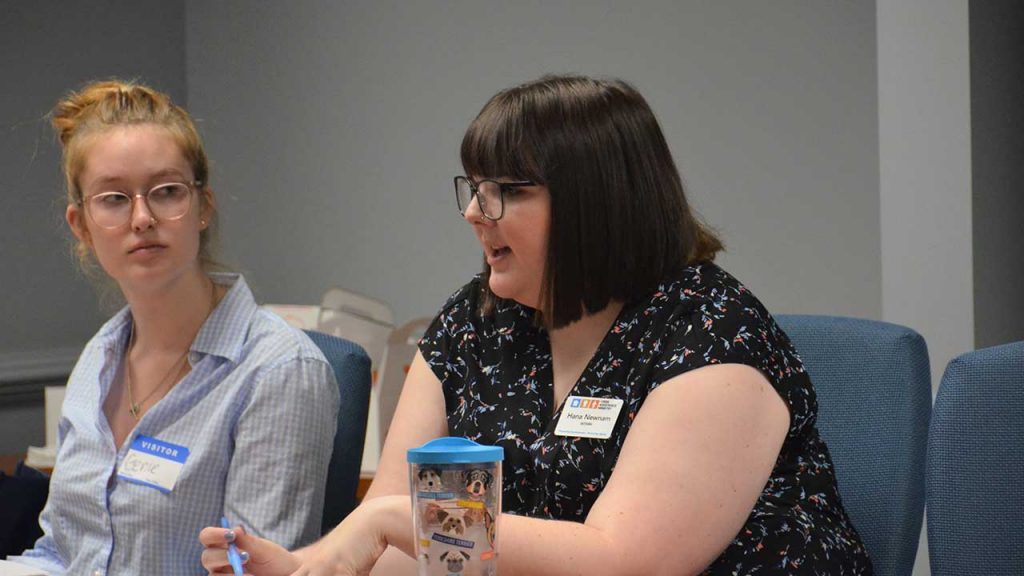 Poverty isn't a permanent place
I learned that poverty can look like a family who was living an average life until their home was ruined in a flood, a car crash prevented them from getting to work on time, or something more traumatic like domestic violence forced them to relocate. People who used to feel safe and secure, now suddenly feel invisible, unheard, and defeated.
One of the interns described Charlotte as a "glossy" and idealized city that wants to pretend there is no problem with poverty. An advocate agreed, saying that the visible need is "covered up by gentrification." Parts of Charlotte like South End used to be full of affordable housing for low wage earners but have now been bulldozed and replaced with breweries and luxury condominiums. This has forced people in need of lower-cost housing to overcrowd low-income neighborhoods, effectively hiding their need in hidden pockets of poverty far from new development.
Because I grew up in Charlotte, I knew a lot about some of these trends, but one thing I've never thought of is the fluidity of poverty. Poverty isn't a permanent place that someone lives in; in fact, most people flow in and out of living in poverty throughout their lives. Living paycheck to paycheck is relatively normal today. Therefore, missing a paycheck due to sickness or another issue could cause a surge in the direction of poverty and hinder the ability to pay rent on time or buy groceries for your family.
Genuine listening creates understanding
The interns sitting around the conference room were relatively privileged college students, while in front of us we saw four resilient adults in different stages of their life—all who have survived poverty. The outcome of the discussion was a beautiful and eye-opening understanding of each other. It's something that can only come from genuine listening. No matter the differences in their stories, each advocate said they don't want to be pitied. Instead, they said they just want to be heard and to be regarded as a human instead of a statistic.
---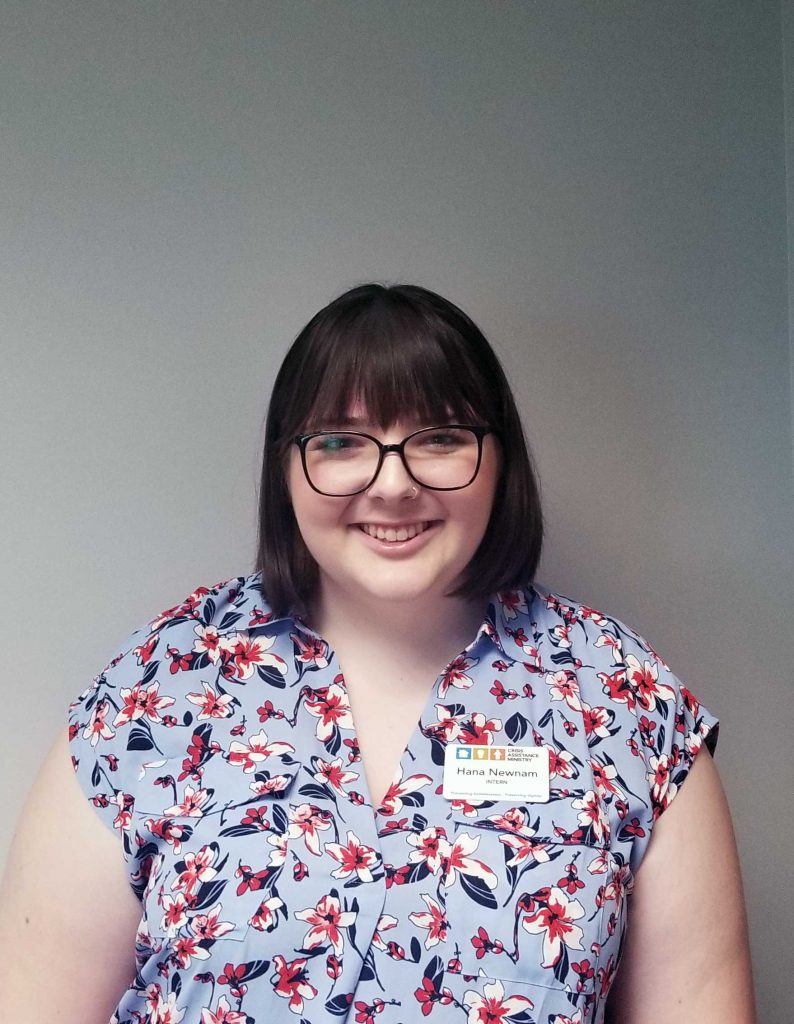 Hana Newnam is a rising Junior at Queens University of Charlotte and an Intern with the Marketing Team at Crisis Assistance Ministry. She enjoys learning about social justice and advocacy in order to better educate herself and others on issues in our community.