Welcome to the Signature Dish for the Non-Event Gala – the Smoked Tomato Jam courtesy of MetroTech Automotive. Thanks to Geoff Bragg, the Minister of Food Affairs, at Common Market for the jam recipe and one of the ways he likes to use it in the Alabama Grinder.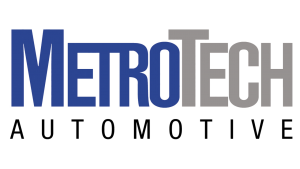 3 tomatoes, smoked, reserving juice
4 cups canned, diced tomatoes
2 cups diced onion
1 tsp salt (plus more to taste)
1/2 tsp black pepper
1 cup red wine vinegar
1 cup sugar
Time needed: 4 hours
Prep the tomatoes

Core and slice tomatoes

Smoke the tomatoes for 30-40 minutes

Use wood chips in a hotel pan, flower pot, or electric smoker
Click here to watch a 3-minute video showing different ways to smoke the tomatoes

Saute the onions until translucent
Place the rest of the ingredients in the pan with the onions

Bring mixture to a boil and reduce to a simmer
Simmer for 2-3 hours

Puree mixture in a blender
Add to your favorite sandwiches, on crackers, or in any other way you prefer

Click here to watch a 1-minute video to see the Alabama Grinder assembly process
1 cup mayonnaise
1/3 cup apple cider vinegar
1/3 cup lemon juice
1/3 cup apple juice
1/2 Tbs powdered garlic
1/2 Tbs horseradish
1/2 Tbs black pepper
1 tsp mustard powder
1/2 tsp salt
1/2 tsp cayenne
Combine all ingredients in a mixing bowl and using a whisk, mix thoroughly. Use on meat, sandwiches and anything else that needs a flavorful sauce.
3 cups cider vinegar
1/2 cup pickling spice
2 cups sugar
1/4 cup salt
3 english cucumbers, sliced
Combine cider vinegar, pickling spice, sugar, and salt in a pot and bring to temperature. Allow to cool completely before straining off pickling spice.
Pour cooled pickling brine over the sliced cucumbers and let marinate for 20 minutes.
After you enjoy those videos, make sure that you check out any of the other Non-Event Gala videos you may have missed.
Make a life-changing donation today: www.crisisassistance.org/community