Last year, millions of Americans didn't vote because they missed a registration deadline. National Voter Registration Day is a day of action before state deadlines begin in October.
Held on the fourth Tuesday of every September, National Voter Registration Day is designed to highlight the importance of voting and to register as many eligible voters as possible. In the photo below, members of the Social Action committee for the Charlotte Alumnae Chapter of Delta Sigma Theta Sorority, Incorporated are assisting customers with voter registration and education at Crisis Assistance Ministry.
While a lot of attention is already being paid to the 2020 elections, 2019 is important too, especially when it comes to local issues, which are truly the ones that directly affect our community.
On November 5, voters will determine many of our government leaders, including Charlotte's mayor and city council, as well as Mecklenburg County school board members. In order to ensure our representatives reflect our community, everyone's voice needs to be heard. Make sure you're ready.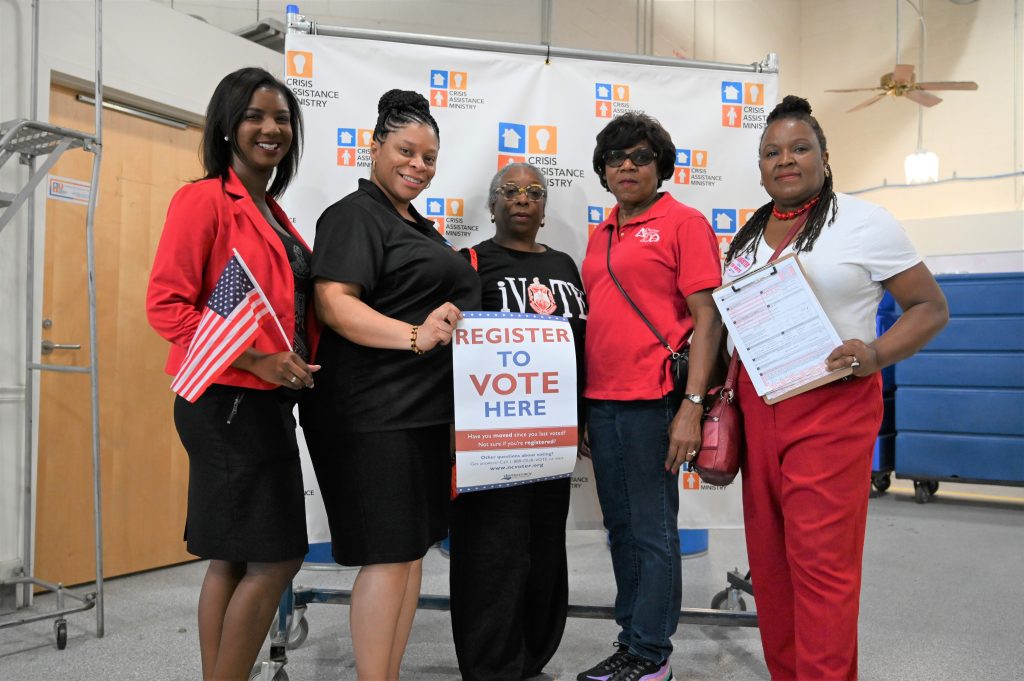 Are you #VoteReady?
Register. Vote. Be heard. #NationalVoterRegistrationDay