Each day at 8 am, almost 200 people come through the Crisis Assistance Ministry lobby.
They are stressed, exhausted, and experiencing financial crisis. Their days have been disrupted. Their daily routine totally upended.
For many, their phones are a lifeline through this process: connecting them to the responsibilities they have outside our doors, providing the information they need to move out of crisis, and offering a welcome distraction from a long day ahead.
Many also have small children in tow. Often tired, confused children who need comfort and/or entertainment.
Elevation Church, a long-term partner, volunteers to bring breakfast or lunch to waiting families a few times a month. During those visits, they saw our Charlotte neighbors huddled next to outlets on the floor, waiting for their phones to charge. They saw children anxiously tugging on their parents' arms asking to leave, restlessly tossing about in their seats, running around searching for any distraction. They saw this and decided to do something about it.
Elevation Outreach Director Jamie Waldron and volunteer liaisons Ryan Kreger and Morgan Rooney led efforts to help give our lobby some much-needed updates. Thanks to a generous donation from Elevation Church, we unveiled our new lobby on December 20, 2019.
Complete with high-top charging stations and a children's play area, our lobby is now a much more welcoming space for our neighbors in crisis.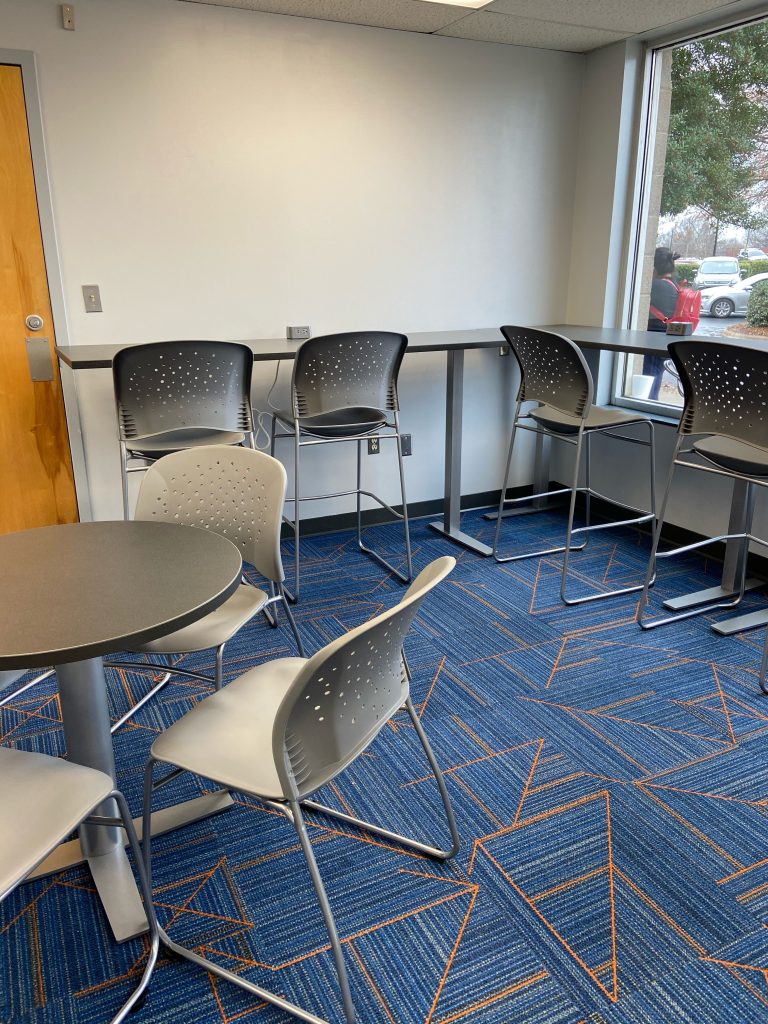 Thank you, Elevation!