Remember Myla?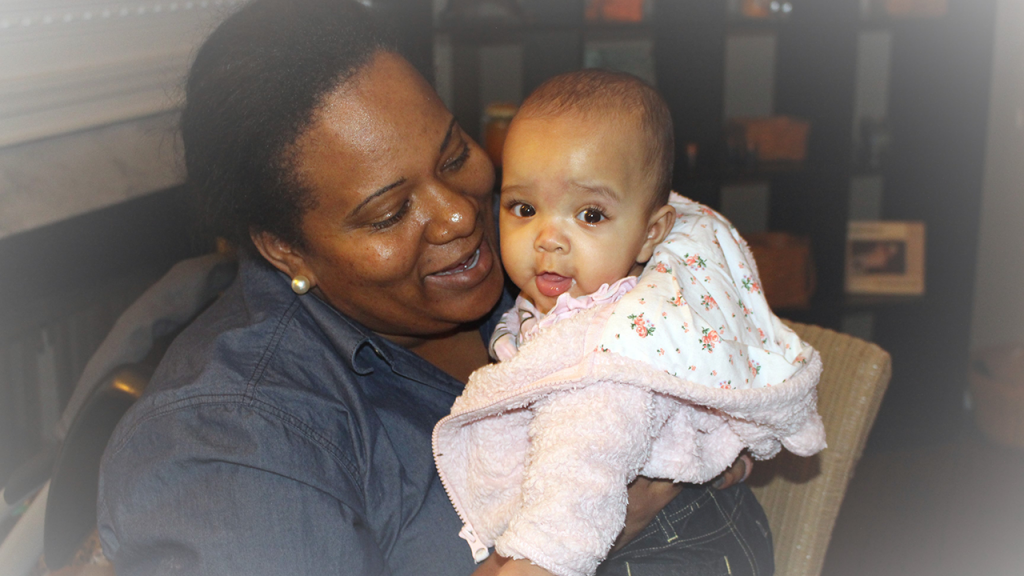 She's the bright-eyed baby we met several years ago. Back then, her grandmother Muriel was thanking the community for ensuring that Myla, who weighed less than two pounds at birth, was safe at home with water and electricity.
Born to Muriel's sixteen-year-old daughter, Myla spent four months in the hospital before coming home to live with her mother, grandmother, and Muriel's four other children. Despite the family's financial and medical struggles, Muriel was determined they would not only survive but thrive.
Today, at age four, Myla is the picture of health and happiness.
"You'd never know she was born early," Muriel says. "She's busy. She speaks Spanish and she's very intelligent."
Myla lives with her grandmother and Muriel's two youngest children. The two oldest are off on their own. Myla's mother is in nursing school, able to focus on her education thanks to the love and support of her own mother.
That's Muriel in a nutshell: a mom doing everything within her power to ensure her family has every opportunity to succeed.
The journey from those fragile early days of Myla's life to the relative stability of today wasn't always smooth. But the community wrapped its arms around the family through the services of agencies like Communities in Schools and Nurse Family Partnership, in addition to Crisis Assistance Ministry. "It opened a lot of doors," Muriel recalls. "All the programs that we were in, they worked for us. And with me not working and my family so large at the time. What I needed, they were able to do."
As the months went by and Myla grew, the family needed less and less support. After a couple of years, Myla was meeting her developmental milestones. Muriel and her adult children were working. The family was on its own. But Muriel never felt abandoned.
"You become like a family with these people," she says of the agencies that helped bridge the gap. "It's never like, 'oh, you're not a part of our program anymore'. They're always still helping me . . . giving me the information to get me where I need to be."
Looking back on her life so far, Muriel sees that motherhood has been at the center. "I became someone new after I had those kids. I wasn't the same person," she says. "It just meant so much to me to make a difference in their lives." 
Now she's making a difference in Myla's life, but it's a little different as a grandmother. "I call it having someone you can be stupid for," Muriel says with a smile.  "Don't ask me why.  I can't explain it to you.  Myla does no wrong in my book."
Today and every day, we salute Muriel and the thousands of other hardworking mothers served at Crisis Assistance Ministry each year. And we thank our generous community for making it possible to support these families through challenging times.