COVID-19 has drastically changed the economic landscape for many of us. If you have been laid off or lost income due to circumstances related to the novel coronavirus, this is a scary time.
Here are some helpful resources if your livelihood continues to be affected by the pandemic.
Unemployment
According to the North Carolina Justice Center, over 1.4 million North Carolinians have filed for unemployment since March of last year. Here in Mecklenburg County, about 6% of all jobs have been lost since the pandemic began.
Guidelines, waiting periods, and benefit amounts for unemployment have been modified, including allowing some aid to individuals who would otherwise not normally be eligible. This expanded assistance is due to expire on March 13, 2021, unless additional federal assistance is issued.
Because the pandemic and everything related to it is constantly changing, the best way to find unemployment information relevant to your specific situation is through the North Carolina Division of Employment Security at des.nc.gov.
Unemployment applications are processed entirely online and can be completed without any in-person contact. Keep in mind that claims must be filed weekly to keep your application active.
Small Business Assistance
Small businesses and entrepreneurs continue to feel the pandemic impact. If you are one of these hard-working North Carolinians, you know that smaller operating budgets mean you are less able to weather the business interruptions we have been experiencing over the past year.
The North Carolina Department of Commerce has created an online resource guide to answer questions and provide guidance for navigating these challenging times. This is a great starting place, no matter what support you and your business need, from funding to counseling.
The United States Small Business Administration (SBA) offers information about available funding options for business owners. You can access the most up-to-date information via the SBA website. You can also call the SBA's North Carolina District Office at 704-344-6563.
Taxes
It may be hard to believe, but tax time has rolled around again. Unlike last year, when deadlines were extended, your 2020 tax return is due on the traditional date of April 15. For many North Carolinians, filing is free via the IRS website and the NC Department of Revenue.
Filing online is not only faster and safer than mailing a paper return, but it also makes it easier for any potential new federal stimulus checks to reach you quickly if they are approved by Congress.
Check out the AARP's helpful summary for taxpayers, "Ten Things You Need to Know About Your 2020 Tax Return."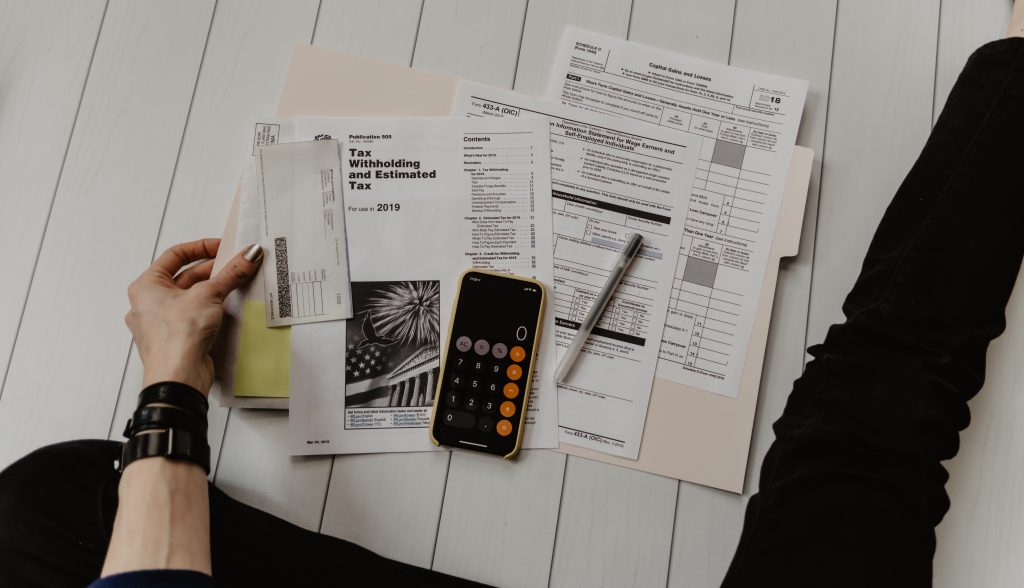 Rent/Mortgage or Utility Payments
President Biden recently issued an executive order extending the eviction moratorium until March 31, which is good news for the millions of Americans who are struggling to pay rent and mortgage each month.
For renters: To qualify for protection under the moratorium, you must complete a CDC Eviction Declaration Form and give it to your landlord.  
Legal Aid of North Carolina has a wealth of information about the moratorium and tenants' rights. You can also call them toll-free at 866-219-5262.
For homeowners: Federally backed mortgages are covered under the eviction moratorium. If you're uncertain whether your loan is federally backed or not, call your mortgage servicer and ask.
If your mortgage is through a private company, check with the lender to see if assistance is available.
Remember that the eviction moratorium is a temporary protection. It may or may not be extended again, but when it does eventually expire, you will be responsible for any unpaid rent or mortgage payments. Be proactive and contact your landlord or mortgage holder as soon as possible to talk about options.
If you need to negotiate with your landlord or mortgage holder, our Economic Mobility Specialists offer the following tips:
Do not assume your landlord or lender knows your situation. 
Be proactive and contact your landlord or lender before payment is due.
Determine what you realistically can pay and when.
Be direct about your situation and work with your landlord or lender on a specific plan with dates, amounts, and clear expectations for communication.
If you live in Mecklenburg County and need emergency financial assistance with rent or utilities, learn about how the application process works at Crisis Assistance Ministry.
Elsewhere in North Carolina, contact the United Way by calling 211 or searching their online database at nc211.org.
Seek Accurate Information
The NC Department of Health and Human Services is maintaining comprehensive resources about many COVID-19 related needs. You'll find the most recent updates, advisories and links there to everything from tax relief to health protocols.
Manage Your Mental Health
That same site offers a variety of resources for managing emotional health, reducing anxiety, and staying healthy despite these new stressors.
Note: This information is as accurate as possible as of January 30, 2021. If updates become available, they will be added to this blog entry.