Happy DO GOOD Week, friends, supporters, and volunteers of Crisis Assistance Ministry!
DO GOOD Week (April 18-24), now in its fifth year, was created by SHARE Charlotte, to both celebrate and encourage volunteerism with local Charlotte nonprofits during National Volunteer Week.
Why? Because now more than ever, volunteers are critical to the success of our entire nonprofit community and the important work happening at Crisis Assistance Ministry.
When Linda retired last year, she went looking for places in Charlotte to invest her time and talents. She chose Crisis Assistance Ministry because she liked the idea that Mecklenburg County residents were able to shop free-of-charge for essential items in the Free Store. To her, that seemed like "the right way to do things."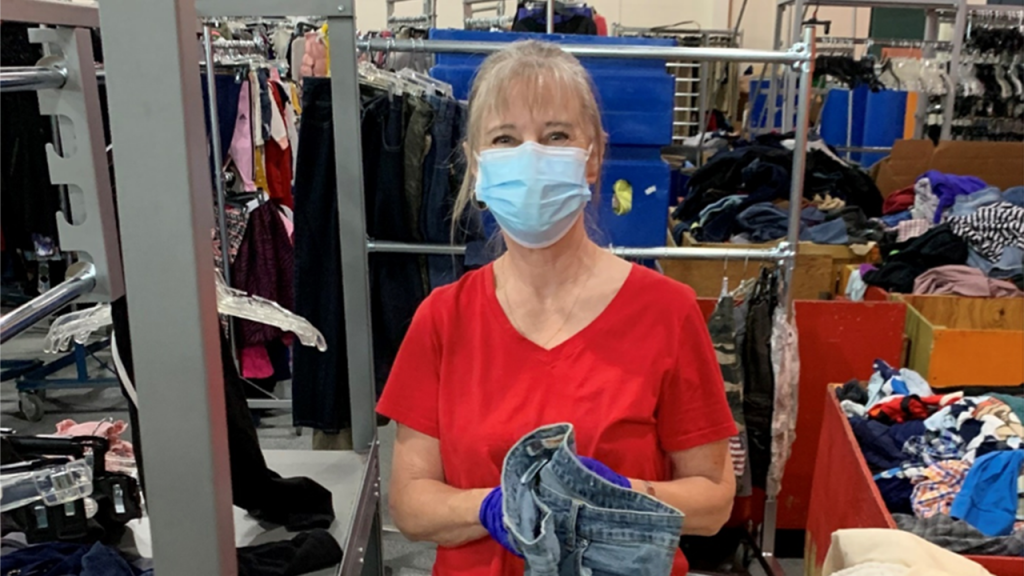 Now a regular volunteer, Linda says, "Since I've started volunteering, I've had the privilege to work with Stacey in the store and with Chad, and others, in the warehouse. They work so hard there and there is so much to do. I would encourage everyone to volunteer and the staff is amazing and encouraging."
In a typical year, volunteers like Linda perform approximately one-quarter of the work of the agency. It simply would not be possible to get new and gently used items donated by our generous community into the hands of our neighbors who need them without this generous commitment by volunteers.
Volunteers age 16 and up (or 11+ when accompanied by an adult) are needed Tuesdays-Saturdays and COVID-precautions are still in place. If you're ready to spring back into action, you can fill urgent needs while extending the mission of preventing homelessness and preserving dignity for struggling families in Charlotte-Mecklenburg.
Follow the links below to sign up for two of our most needed volunteer opportunities.
→ FREE STORE PRODUCTION: Volunteers in the Free Store Production area, help in a variety of roles, from sorting and inspecting donated items; sizing and hanging clothing; to stocking the Free Store, which provides families in our community with essentials free-of-charge.
→ FREE STORE ASSISTANT: Volunteers in the Free Store, assist with store merchandising and operations while providing friendly, positive, and efficient customer service to families who shop free-of-charge for essentials.
Another easy way to help support us is by spreading the word. Share this blog with a friend or promote our current needs via social media – or both – within your own networks!