"You truly have blessed my family. We could have been homeless. Thank you from the bottom of my heart." ~ Shanta
Shanta knows the Queen City like the back of her hand. Born and raised here, she worked for 20 years as a bus driver for Charlotte-Mecklenburg Schools. In early 2020, she had recently traded her bus route for a room full of preschoolers and was also taking online classes in healthcare management. She was set to graduate soon and had even ordered the graduation invitations.
Then came the devastating blow of the pandemic. With her two sons, ages 15 and 10, suddenly thrust into virtual learning, Shanta says, "I wasn't focused on me and my schooling. I was focused on getting my kids logged in." Figuring she could postpone graduation until the following semester, Shanta withdrew from her class and directed her attention to her sons' education and wellbeing. With several preexisting health conditions putting her family at high risk for COVID, she was also forced to quit her job.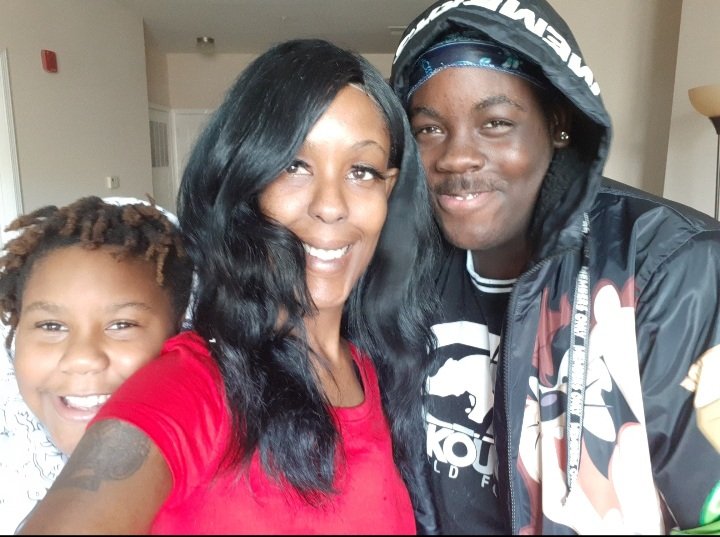 With her income having disappeared overnight, past due rent started to pile up and the threat of homelessness loomed large. Then YOU stepped in to keep Shanta and her boys safely housed and optimistic about the future.
Thanks to donations from people like you, a visit to Crisis Assistance Ministry and a telephone interview with a caring caseworker led to a payment directly to Shanta's landlord to clear the past due rent, leaving her with a clean slate going forward.
"Grateful, grateful, grateful" is how Shanta describes herself today. To those whose generous support made the assistance she received possible, Shanta says, "I speak on behalf of my kids. I speak on behalf of everyone who loves me. You truly have blessed my family. We could have been homeless. That's why I try to give back as much as I can, and I appreciate others who do the same. Thank you from the bottom of my heart."
With vaccines more readily available and coronavirus cases decreasing, Shanta looks forward to getting her boys back in school and herself back to work. "COVID really isolated me from everyone and everything. It's been a lot, all the stuff I've been going through. But it's all right. I'm working through it."
You can double your impact on individuals in our community facing financial crisis by making a gift before May 31. All donations up to $1 million will be matched by a group of passionate supporters who came together to amplify your gifts.

Because of You 2X As Many People Will Avoid Eviction and Remain Stably Housed