Tanya Stewart Blackmon, Executive Vice President and Chief Diversity and Inclusion Officer at Novant Health, has been named Charlotte Woman of the Year. Blackmon is a former board chair of Crisis Assistance Ministry.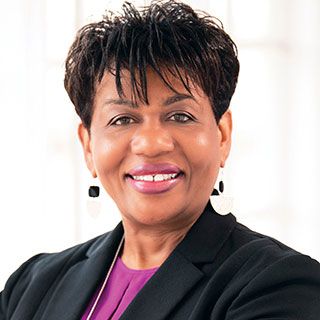 Over more than 25 years at Novant Health, Blackmon has served as president of two medical centers and managed hundreds of professionals, developing an excellent understanding of patient and team member needs. As a premier developer of people, her passion to cultivate and lead an inclusive and welcoming environment for all stakeholders, including patients, team members, and the larger community has successfully reinforced Novant Health's commitment to diversity and inclusion.
As the arrival of COVID-19 presented new challenges to healthcare providers, Blackmon's team launched "Thriving Together," an initiative that offered front-line workers at Novant Health a variety of resources to help with their wellness. For team members financially impacted by the pandemic, she helped administer Novant Health's COVID-19 Relief Fund (Hope Fund) fielding more than 26,000 requests and providing approximately $9.4 million to team members in need of emergency financial assistance.
Within the wider Charlotte Mecklenburg community, Blackmon was appointed as the Co-Chair of the COVID-19 Response Fund grants committee established by the Foundation for The Carolinas and United Way of the Central Carolinas. In this role, she led a team of community leaders who reviewed and distributed grants from the fund to nonprofits assisting those most affected by the coronavirus pandemic.
Blackmon's service to the community in 2020 continued a long legacy of community engagement. She was recognized by Modern Healthcare Magazine as one of the "Top 25 Women Leaders in Healthcare" in 2021 and as a leader in "Addressing Systemic Racism" in 2020.
Former Charlotte Woman of the Year Joan Zimmerman said of Blackmon, "Tanya has been a lightning rod in our community for decades. Her compassion, combined with enviable energy, and a zeal for justice and equality, has had a major impact on so many lives. She is truly a woman of the years."
Blackmon was selected for the honor by a committee of past winners. The Charlotte Woman of the Year was established in 1955 to recognize an individual woman who has distinguished herself through civic leadership and service in the Charlotte Mecklenburg community. The recipient of the Charlotte Woman of the Year award epitomizes the values for which the Charlotte Woman of the Year organization stands and represents the best of who we are as women and as leaders.