Crisis Assistance Ministry teamed up with the League of Women Voters to observe National Voter Registration Day. Held on the fourth Tuesday of September each year, the day is designed to celebrate democracy and highlight the importance of voting.
Since its inception in 2012, over 4 million Americans have registered to vote on National Voter Registration Day. A strong democracy depends on citizen participation, so ensuring everyone has the opportunity to vote is critical.
Armed with helpful information and fun treats, nonpartisan volunteers from the League of Women Voters Charlotte Mecklenburg greeted guests as they arrived at Crisis Assistance Ministry. These volunteers registered voters, helped update existing registrations, answered questions, and educated customers about elections and the voting process.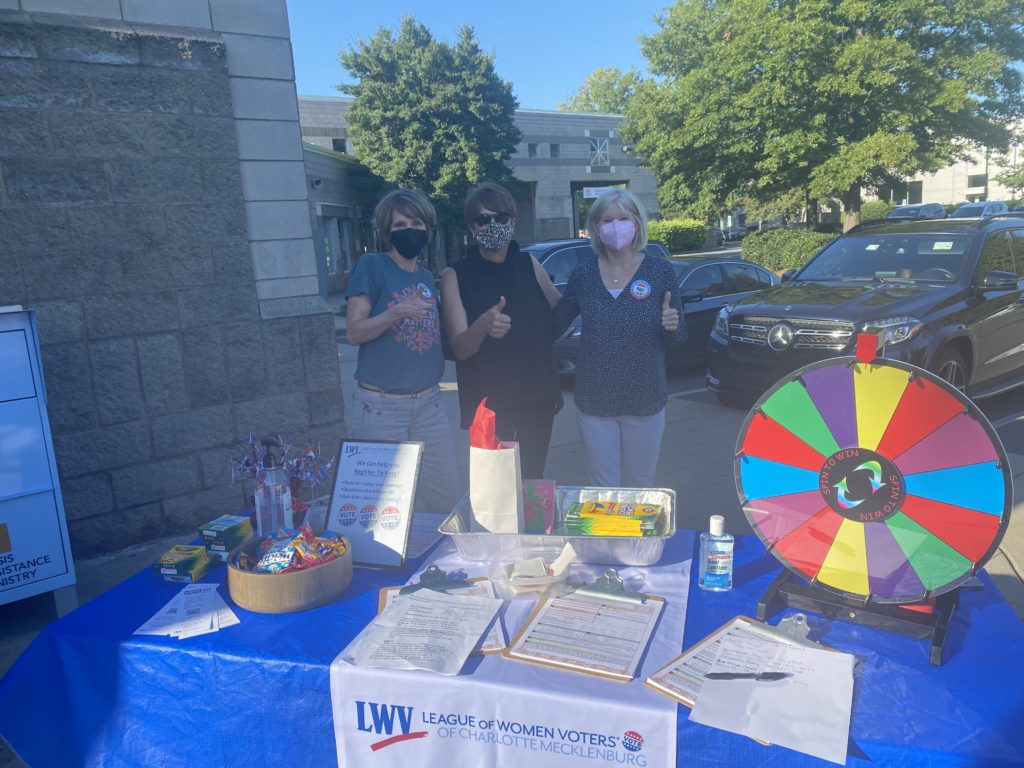 While National Voter Registration Day is a special day of celebration, this vital work occurs throughout the year thanks to an ongoing partnership between the League of Women Voters and Crisis Assistance Ministry. Volunteers regularly set up a station outside the agency's front door to offer assistance and information to potential voters.
The 2020 Census data indicates that nearly 25% of eligible Americans are not registered to vote. In addition, every year, millions of registered voters cannot cast their ballots due to missing deadlines, failing to update their registration information, or going to the wrong polling location.
As with so many aspects of life recently, the upcoming elections in Charlotte will look different. Delays in the 2020 Census data release resulted in insufficient time to redraw the city's districts before the typical November election day.
As a result, only residents of Cornelius, Davidson, Huntersville, Matthews, Mint Hill, Pineville, and Stallings will vote in municipal elections on November 2, 2021. The City of Charlotte primary elections have been rescheduled for March 8, 2022, and the general election is expected to be held on April 26, 2022.
Are you #VoteReady? Here are some resources to help ensure you are up-to-date and ready to make your vote count.
Register. Vote. Be heard. #NationalVoterRegistrationDay