Volunteering is more than slipping a shirt onto a hanger and sliding it onto a rack.
Volunteering is camaraderie, and it's about going where you're called to go. Colleagues and church members who volunteer together often make lunch plans, or post-lunch plans.  Volunteering is giving back to your community. You might never see its results first-hand because it's likely you won't know which child in all of Charlotte receives that uniform, or how the uniform helps her overcome first-day-of-school-getting-dressed jitters so she can raise her hand to answer a question with authority.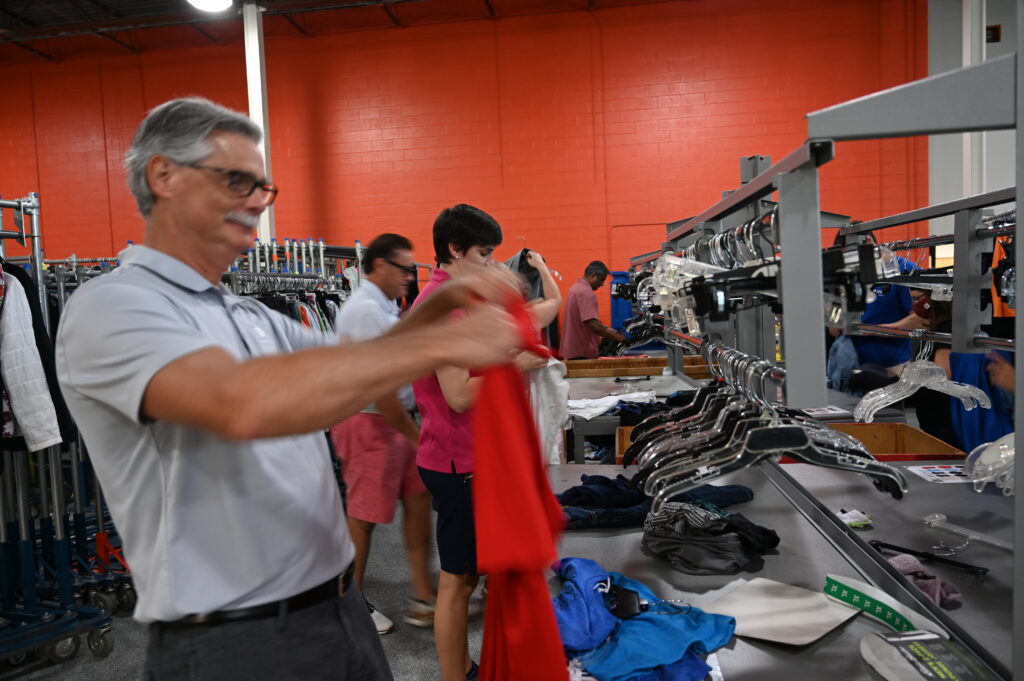 "You need to follow your own heart and do what's right for others." Murray, who volunteered with colleagues from Dominion Energy.
"Whenever I see the opportunity to do something like this, I'm all in," says Murray, who was on-site with a large, enthusiastic group from Dominion Energy. "You need to follow your own heart and do what's right for others," he says.
He has volunteered as his kids' church basketball team coach, but he has always felt the urge to go where he's needed. He currently lives on the Virginia-North Carolina coast, but he was in Charlotte with others from different parts of Dominion's regional operations. He says volunteering with his community's version of Room in the Inn left him wondering what happens along the path to economic stability.
He likes knowing Crisis Assistance Ministry's Economic Mobility Program is available for individuals who are ready to take the next step toward financial independence and security.
Crisis Assistance Ministry wouldn't be able to support our neighbors in Charlotte-Mecklenburg without the support of the community of volunteers. Each year, volunteers of all ages and backgrounds support our Free Store, our clothing and furniture warehouse, and projects and programs that meet families' basic needs, help our neighbors pursue economic mobility, and engage the community in understanding the impact of poverty in Charlotte and Mecklenburg County.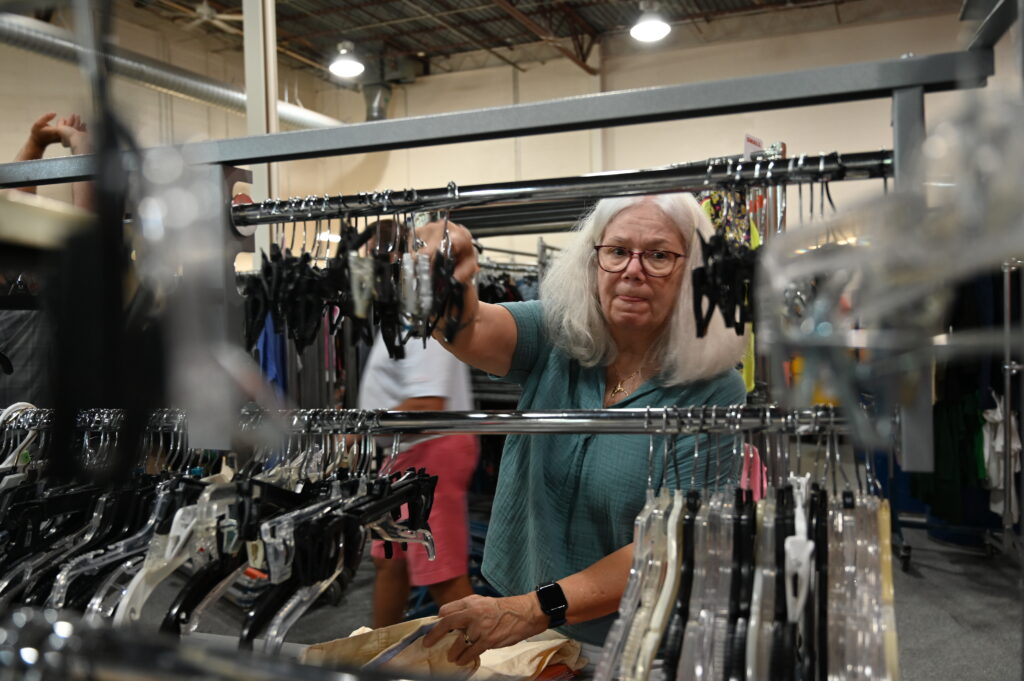 Volunteers from Dominion Energy prepared clothing and household items for the Free Store the week before the start of the CMS school year. Items there, including school uniforms, jeans, and shoes are in particularly high demand due to a summer of extra expenses brought on by energy costs.
Specific volunteer roles can vary based on needs, but there are spaces for children as young as 11 years old, for individuals, and for groups of all sizes. On this day, Dominion brought about 30 colleagues, while a regular group of six from Pritchard Methodist Church also pitched in. Visit the Volunteer Portal on the Crisis Assistance Ministry website to see the most up-to-date information about volunteer needs.
As quickly as volunteers from Dominion are sorting through a large gift of brand-new shoes, the group from Pritchard is breaking down boxes and taking them to the recycling bins.
Bins, with an "s," says Galen. There are two, not only the one that he remembers from pre-pandemic days, and the group is making its third trip outside.
We used to do the one, Galen says, and he wipes his forehead and takes a breath. It's a warm day outside.
But he's not complaining. With two bins, you can get more done.

Want to get involved?
Volunteer opportunities give you the chance to follow your heart! Visit the Volunteer Page for specifics.