If he were still alive today, the Reverend Doctor Martin Luther King, Jr. would be celebrating his 94th birthday. One can only imagine the amazing work he would have accomplished had his life not been cut short by an assassin in 1968.
Martin Luther King Day, the only federal holiday designated as a day of service, is observed on the third Monday of January, near his birth date of January 15. It is a time to not only reflect on his life and legacy but also to find ways to further his work toward racial and economic justice. Fifty-five years after his death, Dr. King's dream has yet to come true. Although progress has been made in many areas, there is still much work to be done.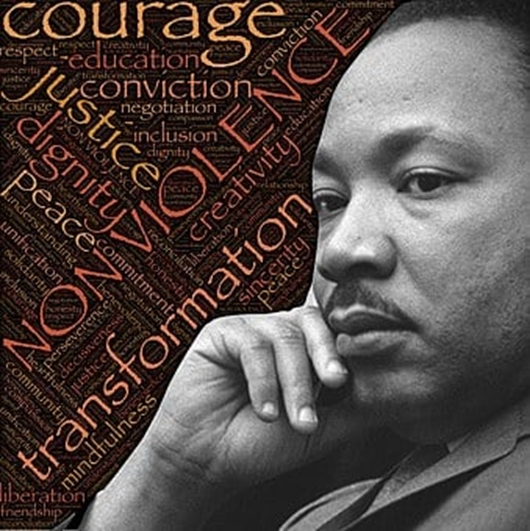 It is fitting, then, that the King Center's theme for MLK Day 2023 is "It Starts With Me: Cultivating a Beloved Community Mindset To Transform Unjust Systems".
At Crisis Assistance Ministry, the results of those unjust systems are evident daily. We recognize it is no accident that more than 8 out of 10 people seeking assistance here identify as Black or African-American. While each individual's situation is unique, there are trends and patterns that stem directly from our nation's policy-induced racial segregation and systemic racism.
Business Insider recently released 25 charts illustrating systemic racism in the United States. The data shows that on every measure, from representation in high-paying jobs and elected office, to home ownership, health, and wealth, Black Americans experience disproportionately negative outcomes compared to white Americans.
Here in Charlotte, as well as all across the country, the disparities are clear. According to Prosperity Now's Scorecard, more than 12% of Black families have income below the federal poverty level, while less than 4% of white families do. Furthermore, 33% of Black households in Mecklenburg County have zero net worth compared to 12% of white ones. Homeownership is the greatest asset for most families, so it is significant that in our community, 69% of white families are homeowners while only 41% of Black families are.
Confronting the deeply interwoven fallout from our nation's troubled history is painful but necessary. We must examine everything, from redlining to predatory lending to our justice system and beyond, to get at the root of our persistent inequities.
Righting these wrongs is at the heart of the dream Dr. King spoke of in his iconic speech on the steps of the Lincoln Memorial in 1963.
"So even though we face the difficulties of today and tomorrow, I still have a dream. It is a dream deeply rooted in the American dream. I have a dream that one day this nation will rise up and live out the true meaning of its creed: We hold these truths to be self-evident, that all men are created equal."
Transforming these unjust systems will take time, determination, and collective action, but together we can one day achieve Dr. King's dream at last.

Looking for ways to observe MLK Day? The Harvey B. Gantt Center in partnership with the Levine Museum for the New South will present a day-long celebration with activities for the whole family on Monday, January 16: https://www.ganttcenter.org/calendar/mlk-day-2023/
Did you know Martin Luther King's name was originally Michael? Learn that and other interesting facts about the remarkable man here: https://www.history.com/news/10-things-you-may-not-know-about-martin-luther-king-jr