Despite this month's back-and-forth temperatures, Spring officially arrived this week.
As seasons change, many families discover the need to refresh their wardrobes: children have grown, last summer's shoes are worn out, and there's not a matching set of socks to be found. For low-wage earners, these needs can wreck a carefully balanced budget.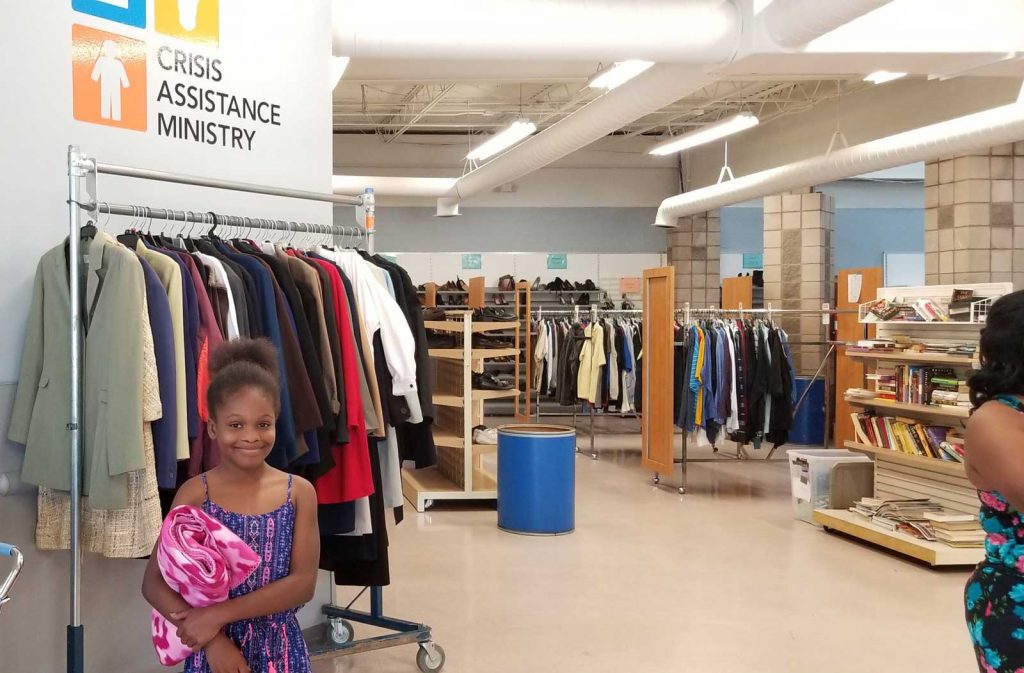 Here in Mecklenburg County, our neighbors can turn to Crisis Assistance Ministry's Free Store to help meet basic needs like clothes, shoes, and household goods. Shoppers make an appointment to visit the store where they shop for essentials that are donated by individuals, groups, and businesses in the community. Most importantly, there is no cash register and nowhere to swipe a debit card. Instead, volunteers or senior aides help families count and bag their items before they head out the door. Everything in the Free Store is just that: free of charge.
You Can Help
You and your neighbors make that possible. It's easy to help other neighbors meet these basic needs in any season:
Check Your Closets
The simplest way to help out is to check your closets (and garages . . . storage units . . . attics) for good quality clothing and household goods that aren't serving your family anymore.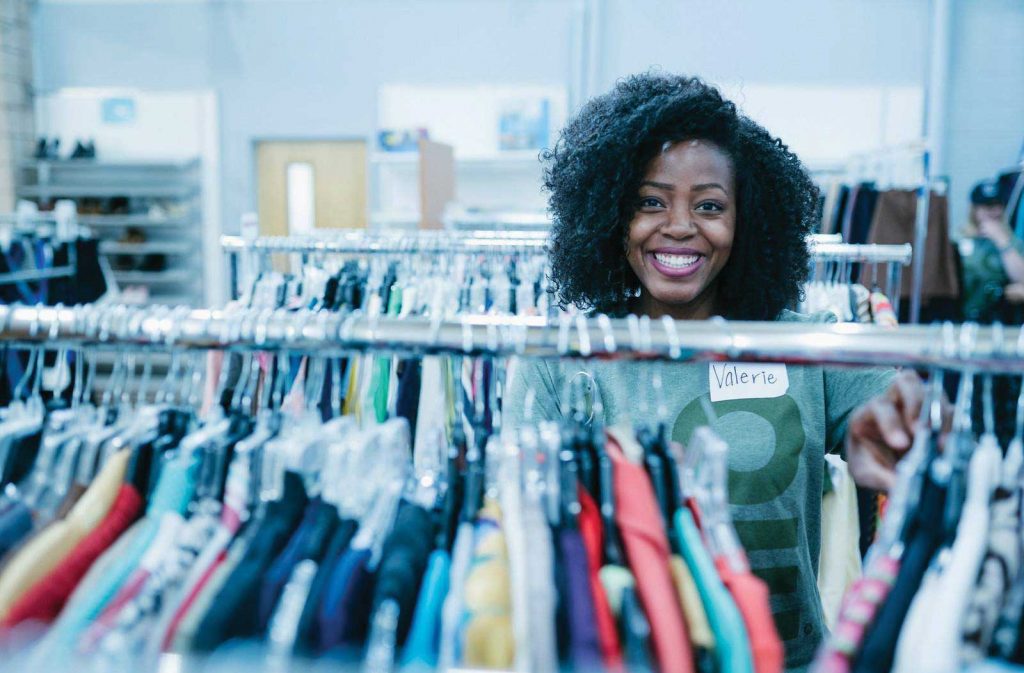 That dress you bought last summer that never quite fit? We can find a new home for it. The shoes that your son outgrew after only one or two wearings? Those too.
We accept new and gently used clothing for men, women, and children, as well as household goods such as blankets, linens, kitchenware, and personal care products at our donation drive-thru at 500-A Spratt Street in Charlotte. You'll find a list of our most needed items along with items that can't be accepted on our Donate Clothing & Household Goods page. There are no laundry facilities or mending capabilities in our warehouse, so please be mindful that all items are clean and in usable condition.
Point. Click. Ship.
If you're already online, you can also visit our Wish List to purchase much-needed items like new underwear and school uniforms shipped directly to Crisis Assistance Ministry for distribution to Mecklenburg families.
Volunteer
Hundreds of volunteers are needed each month to help inspect and prepare donated goods for the store, keep the store stocked, and receive donations at the drive-thru. Their gift of time makes it possible for the Free Store to remain just that: Free.
Volunteer opportunities are typically available Tuesday through Saturday, except during holidays and other planned closures. There's room for groups, families, and individuals to help out and our volunteer coordinators do their best to make your time fun as well as productive.
Check out these and other volunteer opportunities on our volunteer portal and mark your calendar for a day to give back to your neighbors who are struggling to make ends meet this season.
Make a Financial Gift
Of course, financial support is always welcomed. Your generosity will provide emergency rent and utility assistance, empower neighbors with financial coaching, and engage the community to learn about the realities of poverty in Mecklenburg County.
You can find a few more ways to support Crisis Assistance Ministry's mission to  provide assistance  and advocacy for people in financial crisis, helping them move toward self-sufficiency on our Ways to Give page. Working together, we can prevent homelessness and preserve dignity for our low-income neighbors.