On a cold February afternoon, Charlotte Mecklenburg Schools (CMS) staff from 29 schools are streaming into the McCrorey YMCA ready to shop.
But they aren't shopping for themselves. Instead, they come armed with lists of student names and sizes—looking for just the right coats and shoes for students attending schools where they serve.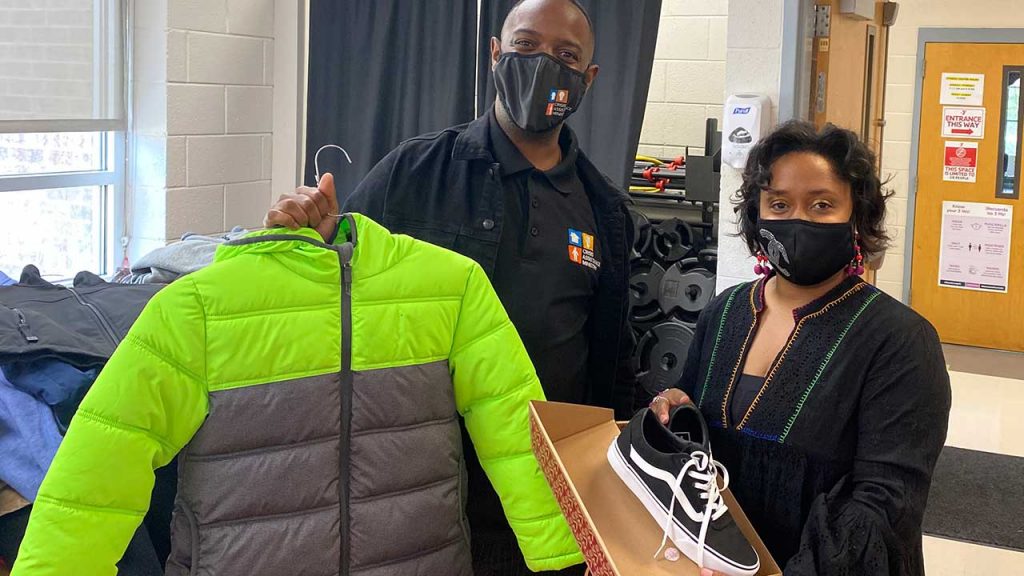 CMS Family and Community Engagement Manager Raukell Robinson talks about the added expenses many families are experiencing as students return to in-person learning.
"We're trying to take some of the pressure off families by helping with basic needs," she says. "When you don't have to spend $50 on a new pair of shoes or a coat, that's money that can go towards the light bill or putting food on the table."
Fortunately, Crisis Assistance Ministry's new Partner Agency Shopping Service invites community organizations to visit by appointment and select items for distribution to the individuals and families they serve.
Thanks to your generosity, plenty of coats donated during WSOC-TV's Steve's Coats for Kids and shoes donated by Rack Room Shoes and other community members were awaiting Raukell's team during their visit. With help from McCrorey YMCA and Friendship Missionary Baptist Church, this partnership means 800 students in Central 1 Learning Community returned to the classroom ready to learn.
Thank you.