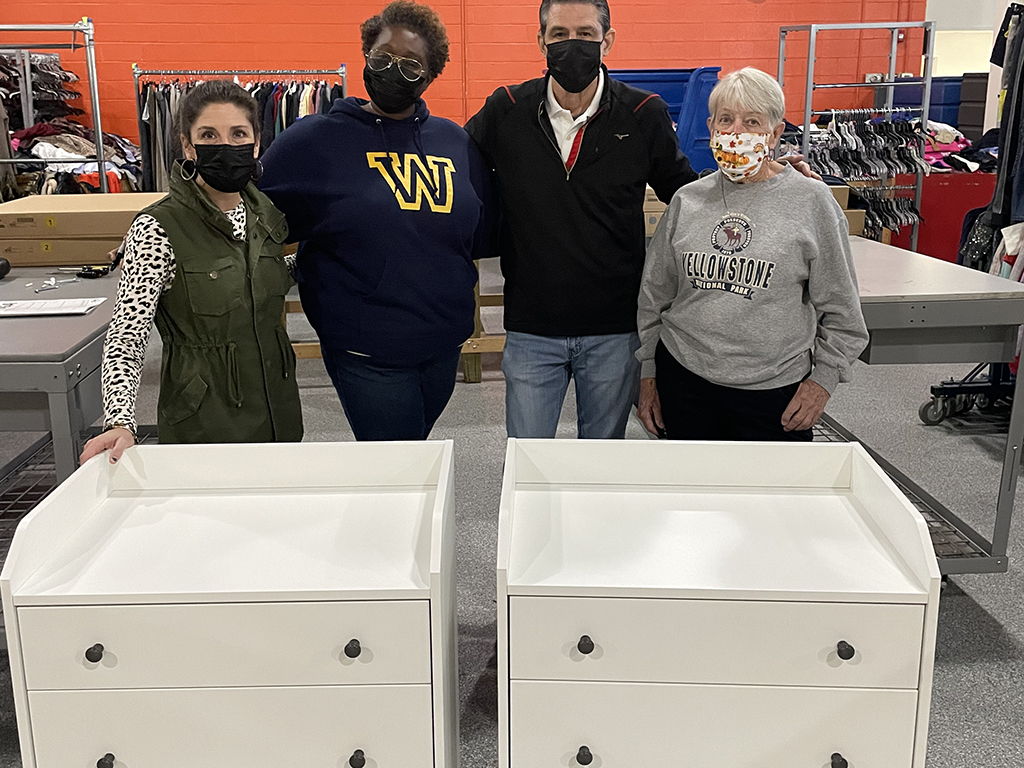 Donation Door Is Open Again
Following a temporary pause due to high Mecklenburg County rates of COVID-19 Omicron variant infection, Crisis Assistance Ministry has resumed accepting donations of clothing, household goods, furniture, and appliances at its Charlotte offices at 500-A Spratt Street.
Clothing and household goods are distributed free of charge to Mecklenburg County residents through the agency's Free Store and Partner Agency Network. Furniture and appliances are offered, by referral only, through the agency's Furniture & Appliance Store.
Volunteers Return March 1
In-person volunteer opportunities are available beginning March 1, 2022. Volunteers performing onsite tasks are required to show proof of vaccination against COVID-19 and to wear a properly fitted mask or face covering while inside Crisis Assistance Ministry.
Prospective volunteers should visit the agency's volunteer portal to discover onsite and off-site volunteer opportunities for individuals and groups ages 11 and up.