The first in a two-part series
After a couple of summers of lockdowns and crowd caution, some of us are hitting the highways and airways for fresh adventures. All good things. But we can't forget that thousands of people in our community are struggling to make ends meet and save their homes. Summer or winter, Crisis Assistance Ministry is here for them—with your help.
You might have heard, Crisis Assistance Ministry isn't hosting a fancy gala this summer. Instead, you are invited to make a direct contribution to provide essentials like emergency financial assistance, clothing and household goods, furniture, and a bed to sleep on for struggling families right here in Charlotte-Mecklenburg.
When you do, you get to celebrate saving home for thousands in this community.
And then: get on with your summer.
With only a few weeks left in summer, here's part one of our list of free or budget-friendly activities—some of which are literally in your backyard—that can be fun for the whole family. (Watch for part two next week.)
Watch the fireflies: When the heat and humidity hit that sweet spot, the fireflies in the Queen City do their thing. Simply walk outside in the evening. If you'd like to view them in a darker space, head west just over the S.C. border into Kings Mountain, and then linger as the sun sets. Park entry is $3 for adults, $1.50 for seniors, and $1 for the kids, and the park is open until 9 p.m. during Daylight Saving Time. (Bonus: going early on a clear day can reward you with an amazing view of the Charlotte skyline).
Splash around: Cooling off in one of Mecklenburg's splash parks can be a fun way for kids and the kids-at-heart among us to spend a long day or an evening after work. Try out one of these parks, which are free to the public. Or if possible, drag a sprinkler to your front yard. Your grass will love it, too.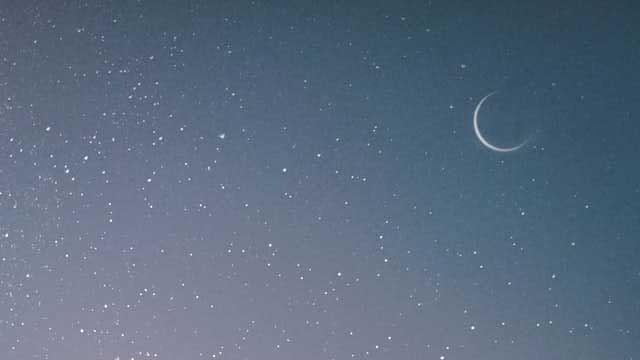 Look skyward: Two meteor showers and a Supermoon are on the books for August.
Look up: Charlotte is known for its tree canopy, but if you have a space with a clear view of the sky and not much light pollution, you might enjoy an evening of stargazing. There have been several stellar (no pun intended) events this summer, including a planetary alignment and a Strawberry Moon. You haven't, however, missed the sky show. Through August 23, the Delta Aquarids Meteor Shower will produce about 20 meteors hourly, according to Astronomy.com. The Night Sky app can help you with constellations and such.
Keep looking up: Take in the Perseid Meteor Shower, inarguably one of the best showers to observe with about 60 meteors per hours. This shower ends August 24, with peak viewing on August 12 and the morning of August 13. You'll need to locate a dark spot for this one due to the Supermoon on August 12.
Speaking of the Supermoon … on August 12, the third and last super moon of the year will occur. Early Indigenous peoples who lived along Lake Michigan called this the Sturgeon Moon because it's prime time to catch sturgeon fish. During a Supermoon, the moon is a bit closer to earth, which makes it appear larger.
Reading is fundamental. Do the kids have a summer reading list? No? Make one. Start a family book club and visit the Charlotte-Mecklenburg Library or ImaginOn. One library branch might be in biking or walking distance from your home, so there are your steps for the day. Check out this list (see what we did there?) for summer reads that are by local and North Carolina writers.
Visit a drive-in theater. Or create your own. Popcorn is optional.
Visit the drive-in: Who remembers the experience of drive-in theaters? There still is one in the area: Hound's Drive-In, which is in Gastonia. It features first-run flicks, on-site concessions, and 26 bathrooms. You must be inside and parked by 8 p.m. Movies are $20 for a carload. How many people to count as a carload is on you.
But if you have a garage door, a projector, and some protected drive space, you can create your own drive-in or bring-your-own-chair theater. Invite the neighbors. Or not. 😉
Sneak in the exercise. With hundreds of miles of paved and natural-path trails, the Mecklenburg County Greenway System screams summer. Walk them, bike them, rollerblade them, skateboard them. They're free, and easily accessible for an hour, or a whole afternoon.
Prepare for your fall harvest by planting carrots, turnips, and other root veggies.
Can ya dig it? Yes, it's a lyric from "Shaft," and no, we couldn't resist. Despite the summer heat, you can dig around in the yard (or in containers) and prepare for your fall harvest. Carolina Farm Stewards suggests planting root veggies such as carrots, turnips, beets and rutabagas. It's also a good time of year to sow parsnips, squash, Swiss chard, kohlrabi (we had to Google this, also), and late-summer cukes. If you can, find tomato transplants, and extend the tomato sandwich season. Container and/or in-ground gardening is good for your mental health, so along with reducing your grocery bill, this is a double score.
Clean your closet: Did the kids outgrow their school uniforms? If they are still in good contion, bring them to our convenient Donation Drive-Thru, and we will add them to our Free Store. Optional cut, Your generosity will help other Charlotte families provide uniforms for their young ones.
With a precious few weeks of summer left, get out there and use some of these suggestions or come up with your own ideas. Let Crisis Assistance Ministry know what you're doing! Hashtag us at #CLTsaveshome, #savehome, or tag @crisisassistmin on IG or Twitter.
And since these adventures won't break the bank, you'll have a little left to help more families #savehome with a gift during #CLTSavesHome, our Non-Event fundraiser, by August 31.