If you could change one thing to make the world a better place what would you do?
Eleven-year-old Webb would "try to house all of the homeless people." Just a middle schooler at Trinity Episcopal School, Webb is already aware of Charlotte's problems with housing instability and homelessness.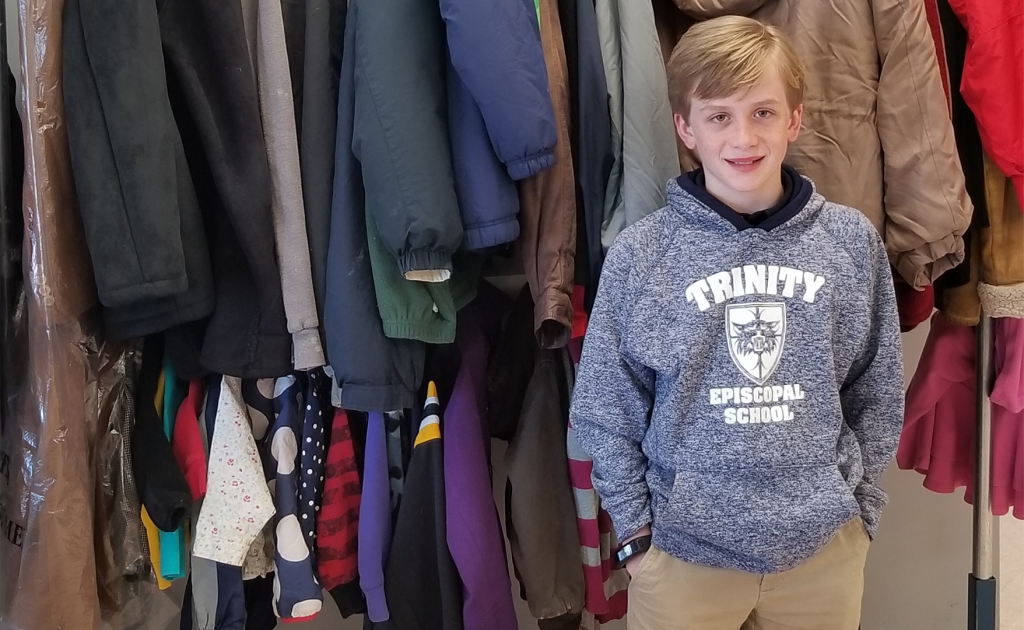 When his parents asked him to help choose the local charities his family would support, Webb chose Crisis Assistance Ministry along with two other organizations. Because he has volunteered to help inspect and prepare donated goods for the Free Store, he knows people find help here when they need it most. He loves knowing his neighbors can shop free-of-charge for clothes, shoes, and other household items. He also likes that small donations from lots of people can add up to help people stay in their homes or keep their lights on.
"If all 49 of the kids in my grade donated $20 along with our teacher, that would raise $1,000 to make a huge difference to someone," he says.
Despite his youth, he is still very tuned it to the community around him. His future plans are to play in a band, to vote for people who want to help those in need, and to help refugees. He understands the importance of helping people "because anyone could be in the position of looking for someone else to help them during hard times."
Anyone can help others
Like any other pre-teen, Webb has lots of hobbies including drumming, snowboarding, basketball and football. He also talks to his friends about giving back because it makes him feel good to know that you are helping a lot of people.
Webb is the perfect example that no matter your age or the size of your bank account, all gifts large and small can make an impact on people's lives. By coming together as a community, we can help all our neighbors live with dignity with their basic needs met.