Sunday, April 7 is World Health Day, an annual day of global health awareness since 1950. This year's theme is "Health for all – everyone, everywhere", spotlighting the need for universal health coverage. According to the World Health Organization, at least half of the world's population does not receive the health services they need, and about 100 million people each year are pushed into extreme poverty because of out-of-pocket spending on health.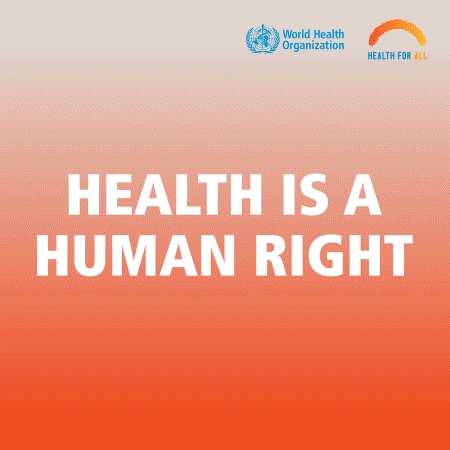 Here in the United States, the definition of health has expanded in recent years to include not only physical and mental wellbeing but also financial fitness. In his essay "Financial Health is Public Health", Jason Q. Purnell outlines the results of the American Psychological Association's 2015 "Stress in America Survey", which highlighted the link between financial stress and poor health. As one interview subject poignantly summed it up: "If you want to lower my blood pressure, help me pay my electricity bill."
As important as financial stability is, research shows that where we live may be just as critical to overall health. Last month, the Robert Wood Johnson Foundation and the University of Wisconsin Population Health Institute released the "2019 County Health Rankings Key Findings Report", which examines how location and health intersect.
The annual report calculates the health ranking of nearly every county in the nation based on a variety of health factors and outcomes such as premature death, teen births, income inequality, and drinking water violations.
Of North Carolina's 100 counties, Mecklenburg ranked 4th overall but 19th in terms of social and economic factors and 53rd for physical environment. The report also took an in-depth look at the importance of safe, affordable housing and found that severe housing cost burden is associated with several negative health outcomes.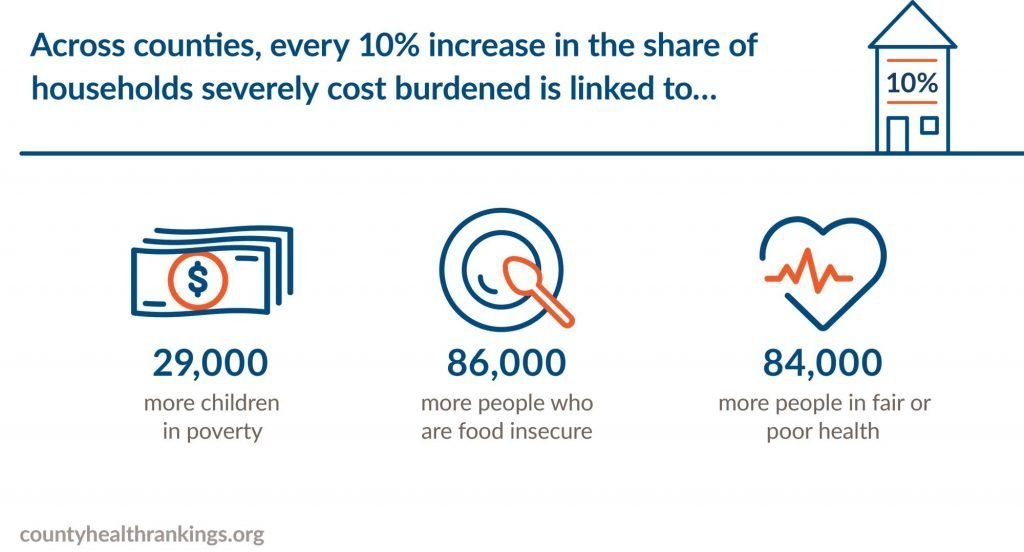 Here in Mecklenburg County, where rents are increasing at a pace that far outweighs wages, severe housing cost burden is not just a household budget issue, it's a community health issue too.