We got carried away.
When we sat down to make a list of fun summer activities that wouldn't break the bank, we didn't realize there would be enough for a whole other list. And though you might be preparing for the start of school and Third Summer (aka fall), there's still opportunity for summer fun that can ease you into late August and early September.
Drumroll …
Porch-sitting is a fine tradition. Sprucing up the paint on your rocking chairs will add a fresh look to your home and make your porch or deck so much more inviting. Test out a few colors, or keep it simple with classic red or black.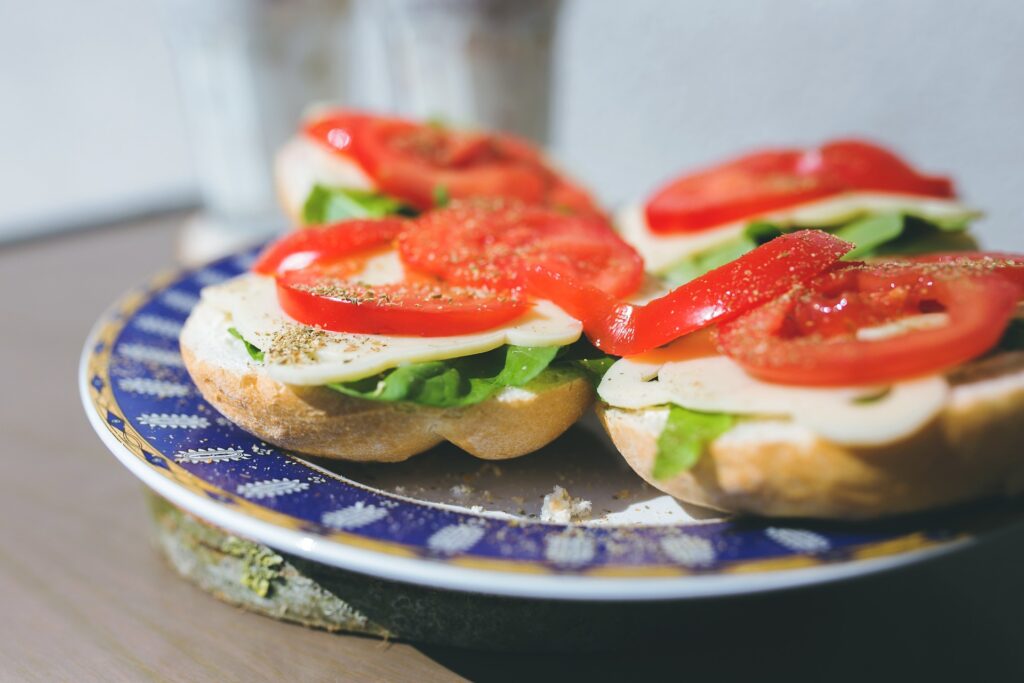 A tomato sandwich is a classic around these parts, and it's a money-saver, as well.
Tomatoes and gardens, part 2: It bears repeating that gardening is good for your wallet AND your mental health. And as we pointed out in the first list, this time of year FEELS like an odd time to plant, but it's a good time to get your fall garden going. It's also a good time to take stock of what's still going strong in your current garden. Tomato vines can produce fruits for months. If you still have a bumper crop of Bigger Boys or Heirlooms, or a kind neighbor who shares – well, you were raised right, so you know what to do. Slice them, add Duke's, white bread, salt and pepper. This meal is a classic around these parts, and it's a money-saver, as well. And go ahead and fry the green ones.
It's really for the birds: Chair-painting aside, the home-project bug kicked in for some of us during the pandemic. However, have you thought about your feathered friends? Birds need homes, too! Help out our resident chickadees, Eastern bluebirds and mourning doves with a house that you make for them. Softwoods such as redwood, fir, pine or cedar can be found at your local Lowe's, and the agents on hand will be happy to cut them down to size using an online pattern and help you find nails and hammers. Add paint after you finish!
Keep looking up: On August 27, the planet Mercury will be at its greatest Eastern elongation. Translation: you'll be able to see it well because it's at the highest point above the horizon and is the farthest from the glare of the sun. Look westward after sunset. You might catch a few lingering meteors from the Perseid shower, too.
Create a time capsule: Gather up whatever is lovely and beautiful and will remind you of right now, pop it all into a shoe box, and put the box away for a year, two years, 10 years. When you open it, you'll have a memory that we hope will make you smile.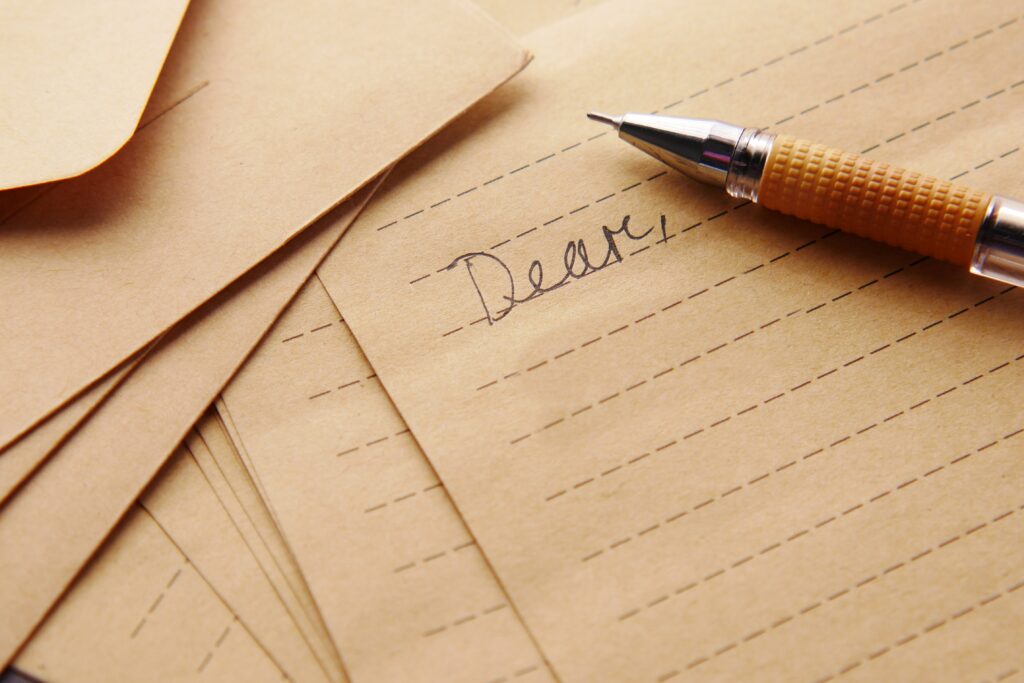 People LOVE to get mail! Surprise them with a hand-written letter.
This one is radical: Write a letter. People LOVE to get mail that isn't a bill. Create a template for a letter if you or the kids aren't sure what to write, or freeform it. You can make an entire day of this by crafting your own letterhead or stationery. Use whatever's at hand – paints, pens, markers, magazines – and let those creative juices flow. Stamp them and mail them off. Your recipients are sure to be tickled when they check their mailboxes.
We hope you've had the chance to enjoy some of the suggestions from the first list, or that you've come up with your own ideas. Share what you're doing! Hashtag us at #CLTsaveshome, #savehome, or tag us at @crisisassistance on Facebook, or @crisisassistmin on Instagram or Twitter.
And please don't forget the real reason for these lists. With all the time and money that you've saved, you can still #savehome for other families with a gift by Aug. 31 to help more Charlotte families stay safely housed with their utilities on and their basic needs met.