May is graduation month, and across the nation, families are proudly celebrating their loved ones' achievements. On Saturday, May 4, Crisis Assistance Ministry joyfully got in on the act, celebrating three new Customer Advocates.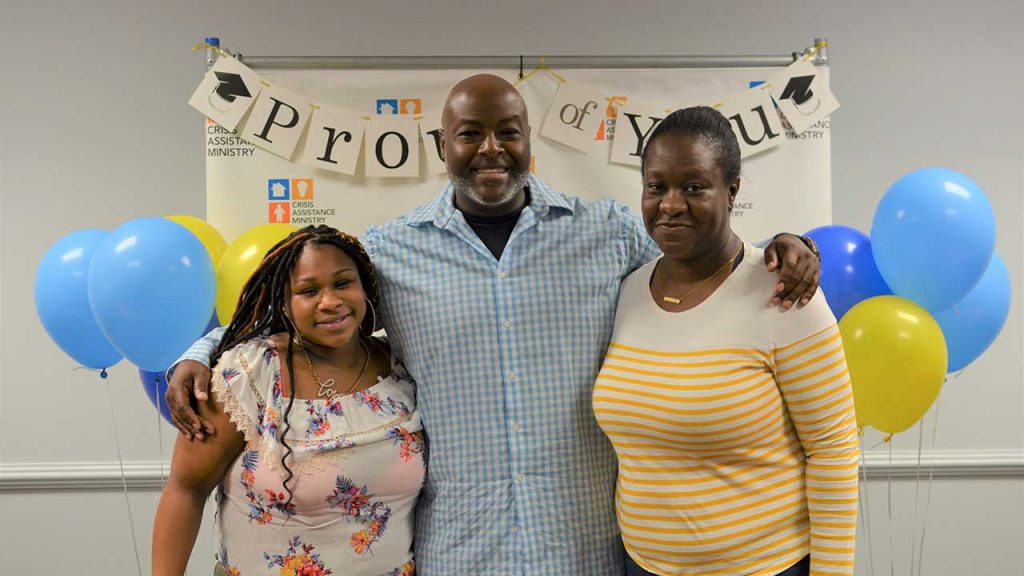 Brittany, William, and Kimberly were honored for successfully completing Crisis Assistance Ministry's eight-week Customer Advocate Training program. The training is offered to customers who have participated in the agency's Economic Mobility program and expressed a desire to further the mission of providing help, hope, and understanding for people struggling with limited financial resources.
During their two-month training, the Customer Advocates attended weekly one-and-a-half-hour classes on topics such as public speaking, community advocacy, and the current state of poverty in Charlotte.   Each crafted a presentation of their personal story, including the journey from financial crisis to advocacy, and their vision for the future as agents of positive change in the community.
At the graduation ceremony, Brittany, William, and Kimberly delivered their presentations to the gathering of family, friends, and agency supporters. As Kimberly said, "I have found my voice and will utilize it to the best of my ability to help families like mine understand that there is hope, that life happens to everyone, and that we must not give up but continue to move forward."
Stay tuned as these powerful voices continue to speak up for all of us.