"The more I share, the stronger I become. The story no longer has power over me. I have power over it."
~ Deborah, mother, daughter, caregiver, and advocate
When we last looked in on Deborah, she was emerging from a time of crisis with a renewed sense of her purpose. After watching dementia slowly take her mother, battling her own depression, and ultimately retiring due to health difficulties, things got hard for Deborah. Loss of income and grief overtook her, and before long she was, in her own words, "sitting alone in the dark, with no lights, no food, and too much pride to ask anyone for help."
That's when the master's prepared social worker found herself somewhere she never imagined: sitting across the desk from another social worker, seeking help to dig herself out. Looking back, she remembers being met with kindness, concern, and hope.
"Who knew that my encounter with Crisis Assistance would be the catalyst to relaunch me? To shake me out of a depression and a sense of loss, so that I could once again become a part of the helping community?"
A new way to serve
After resolving her crisis and completing an 8-week course to become a Customer Advocate, Deborah began volunteering—sharing her time, expertise, and her own experiences. When COVID changed things for everyone, she found a new way to share through Virtual Poverty Simulations led by Crisis Assistance Ministry.
The sessions present participants with an online simulation highlighting the difficult choices families are often forced to make when struggling with limited financial resources. The discussion expands when customer advocates like Deborah share their personal struggles and experiences.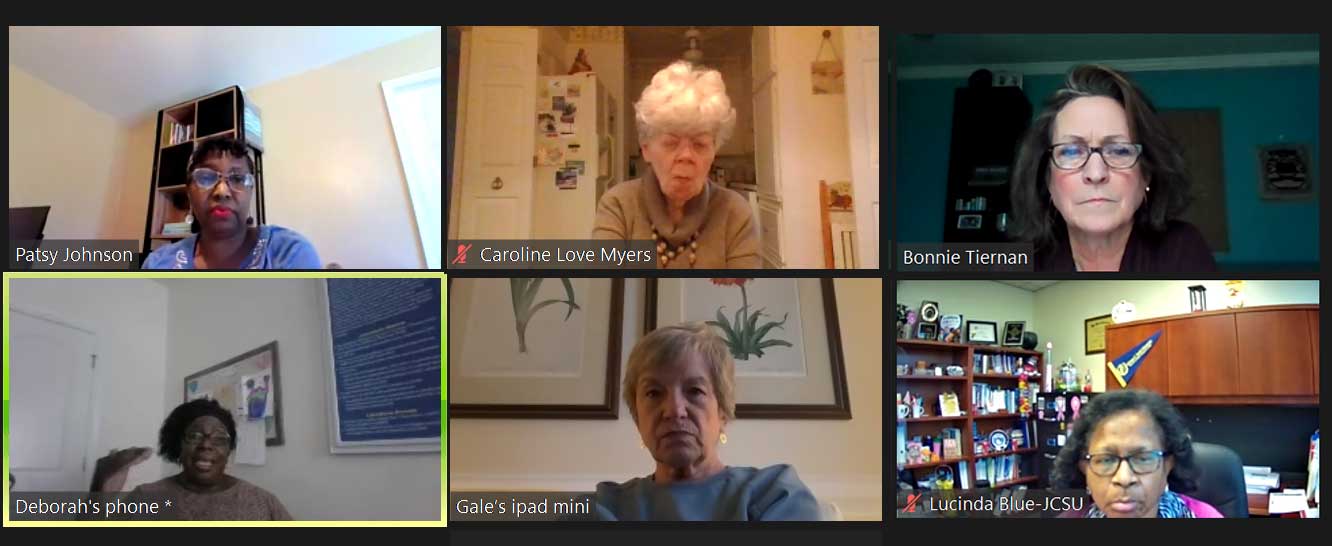 "Sharing is my way of giving back to the Charlotte community," Deborah says, "and my way of allowing people who are generous enough to give to Crisis Assistance the opportunity to speak with one of the many people they have helped. There are many people in our city facing crises: housing, food, mental health, child care, etc."
Passion Ignited
The experiences continue to fuel Deborah's passion. "My wish for the City of Charlotte is that we would have more trained people and funding going towards these areas," she continues. "And that we would have a city-wide system highlighting these services so they are not only readily available to our community but accessible to newcomers."
"It's so important that participants see and hear the real, lived experiences of their neighbors," says civic engagement manager Bonnie Tiernan, who leads the one-to-two-hour virtual experiences. "Advocates like Deborah help us bring the statistics to life by sharing their own struggles and successes in a powerful way."
As for Deborah, she says sharing her story continues to strengthen her. She's volunteering more and is always open to new opportunities. Lately, she's been inspired to pursue creating a nonprofit to help families starting over after experiencing homelessness.
Just Don't Miss That Opportunity
"The takeaway from my experiences would be to always remember that we need each other. Today you may be sitting on one side of the desk. Tomorrow you may be on the other side – everything is subject to change," she adds.
"If you face a challenge, it's ok. You can overcome that challenge and you can be better because of it. Just ask for help if you need it."
Having reclaimed her place in the helping community, her advice is simple. "Just get up. Just don't stop trying. And when you can help someone else, just don't miss that opportunity."